Delair's long standing partnership with Trimble yields a major enhancement to a streamlined drone photogrammetry workflow – the recent release of Trimble Business Center v5.0 now supports high-precision PPK drone data with a new JXL output exclusively available with the Delair UX11 PPK drone.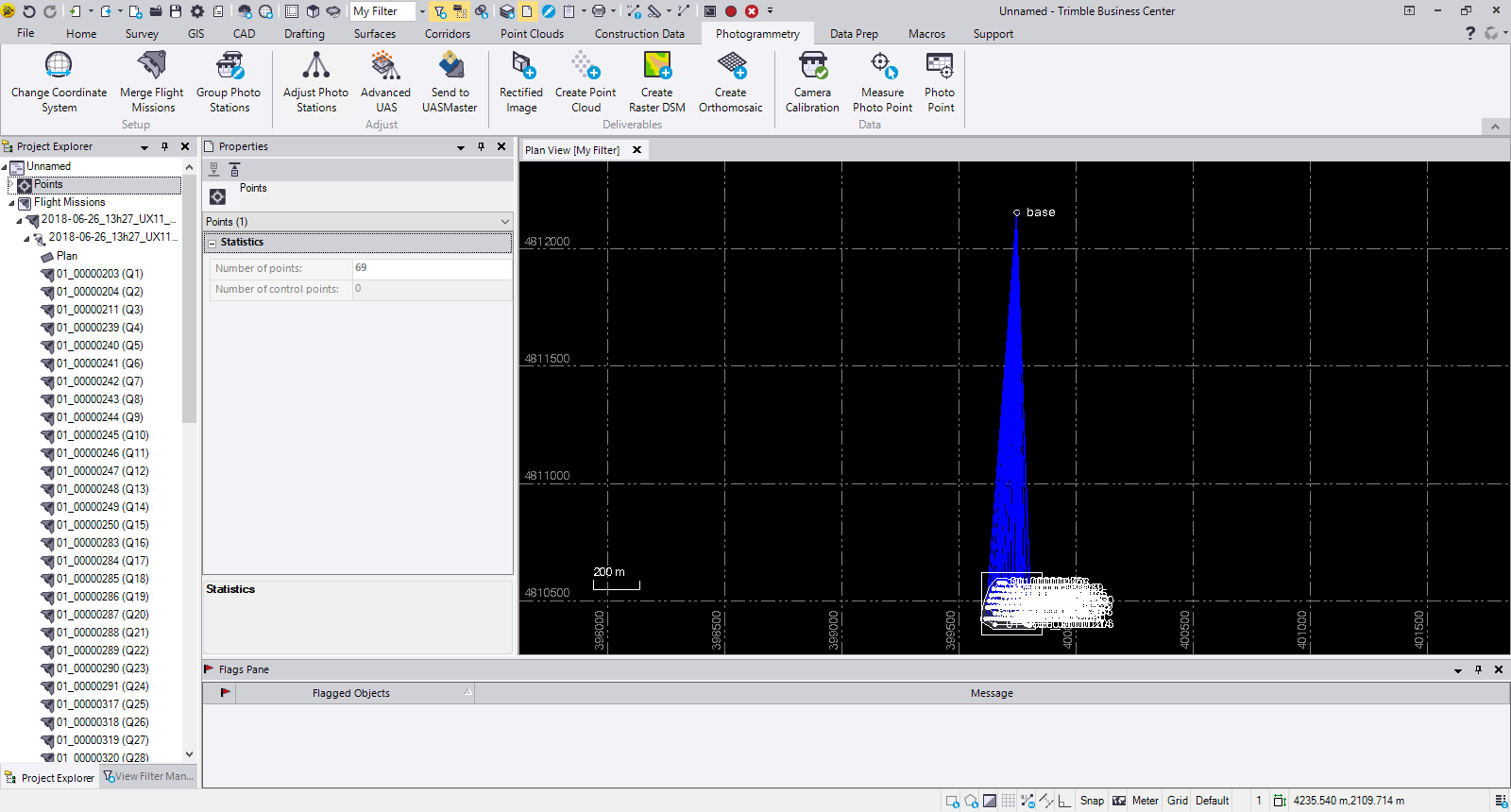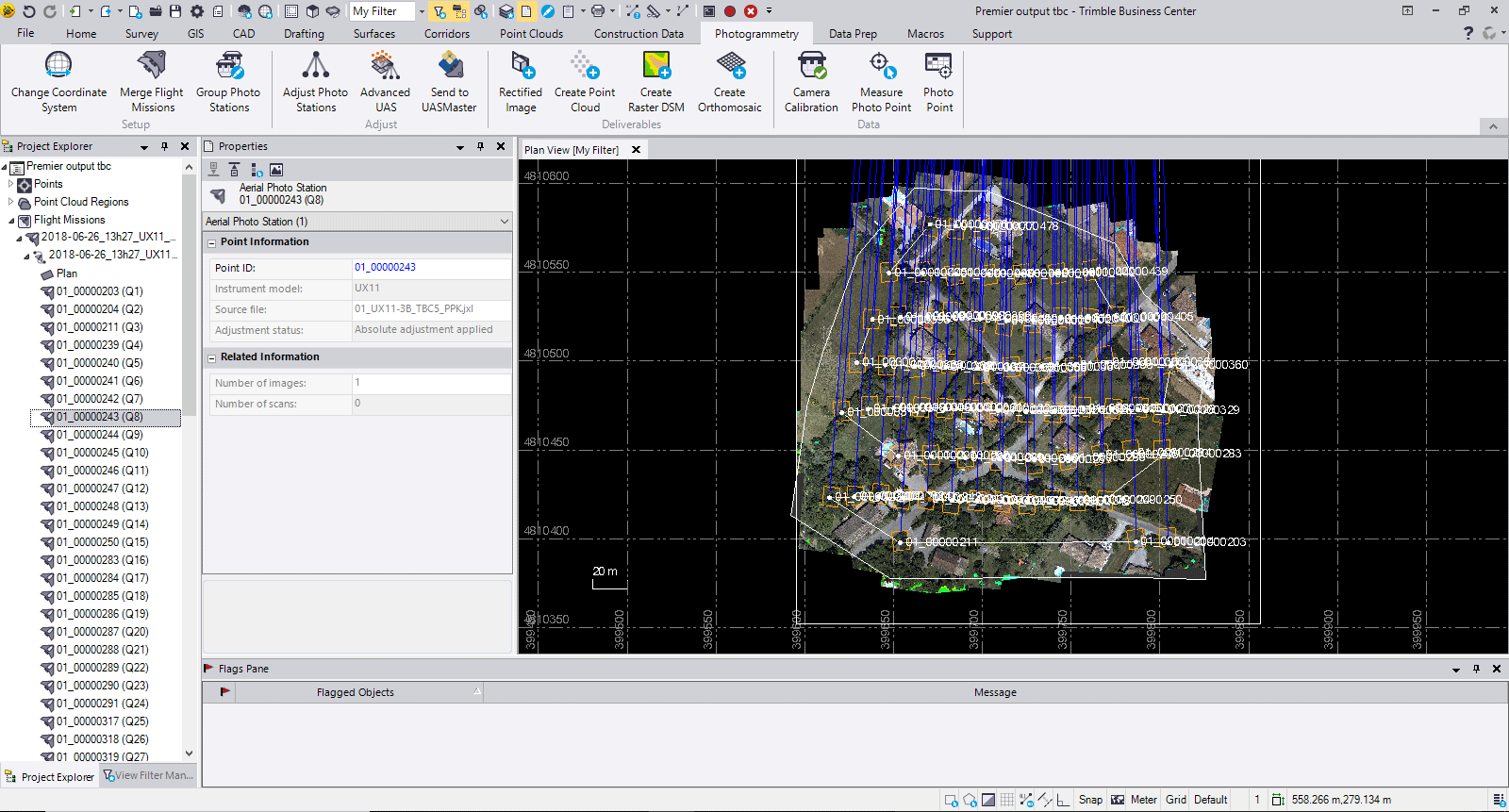 The commercial drone world is still young relative to the geospatial market as a whole, which makes Delair's long history with Trimble noteworthy.  It started back in 2012 when Trimble acquired the privately-held company Gatewing based in Gent, Belgium.  Gatewing was an early mover in the drone space, producing the first fully commercialized, lightweight, fixed-wing unmanned aircraft system designed specifically to collect photogrammetry data for the geospatial market.  For more than four years Trimble expanded the global presence of mapping drones and established the technology as a viable and proven tool for land survey, mining, construction, GIS, and other geospatial applications. During this time, Trimble not only developed remarkable hardware solutions, but the company became perhaps the only commercial mapping drone provider to offer a complete end-to-end workflow from a single source.  This solution included the UX5 drone, the rugged Trimble Tablet as a ground control station, Aerial Imaging mission planning software, and Trimble Business Center (TBC) with its Aerial Photogrammetry Module (APM) to conduct both photogrammetry and data analysis. This truly enabled authorized Trimble distributors to be a one-stop shop for their customers looking to incorporate drones into their business.
In 2016, Delair acquired the Gatewing division from Trimble which put Delair in the spotlight.  While Trimble has continued to focus on its software solutions for drones, Delair has unlocked a new era of innovation with hardware products such as the Delair UX11.  Since the Gatewing acquisition, Delair has been Trimble's recommended UAS provider with more than 70 mutual distributors worldwide who continue to provide and support a complete end-to-end workflow that customers have come to expect.  Trimble and Delair are committed to collaborate in order to develop streamlined drone data workflows that increase efficiency for end users.
High-precision PPK data from the UX11 is now supported in TBC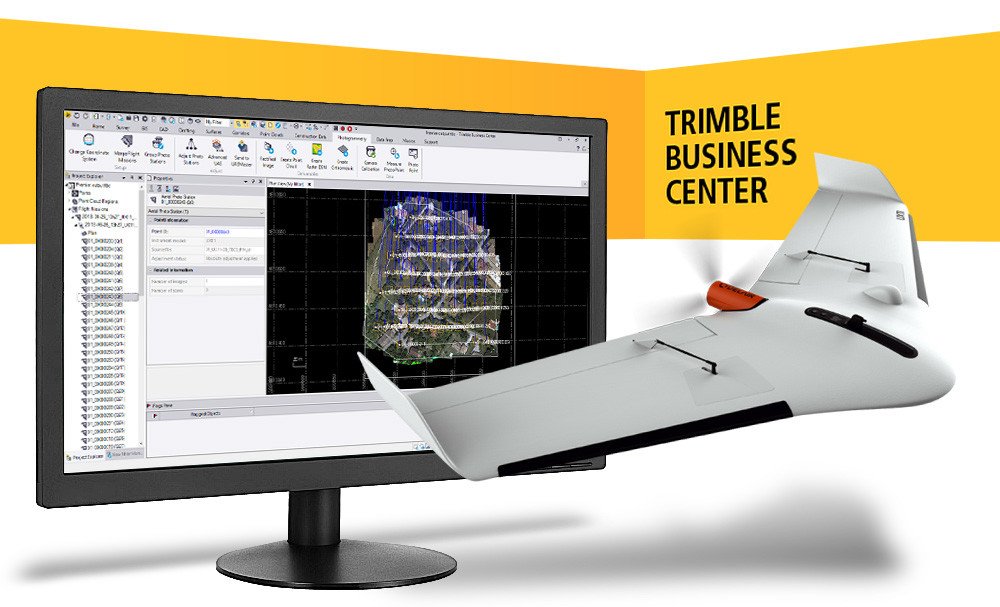 The latest collaboration between Delair and Trimble's TBC team was to develop the next generation JXL format that supports streamlined high-precision drone data processing. This is an important feature to fully realize the benefit of PPK-processed datasets from the Delair UX11.  This new feature enables high-precision horizontal and vertical accuracy estimates for GNSS positions, as well as the precise lever-arm offset (measurements of the distance between the GNSS antenna and camera on the drone), to be carried through to TBC and utilized by Trimble's photogrammetry algorithm.  
The result of this joint software enhancement between Delair and Trimble is that you can now maintain the centimetric accuracy of your camera positions from the UX11 PPK system when you do your photogrammetry processing with TBC.  The benefit is that you maintain the full value of PPK-enabled GNSS from the UX11 when processing your data with TBC and you will not need to rely solely on ground control points because the accuracy of the PPK-corrected camera positions is respected. Currently, this high-precision workflow is only possible with the Delair UX11 PPK and the latest software releases including Delair After Flight v6.0.7, and Trimble Business Center v5.0.  
High-precision results with former versions of TBC or the standard Delair UX11
While this high-precision workflow is not possible with previous versions of TBC (v4.1 or earlier) nor with non-Delair drones today, Delair will continue to provide an additional JXL output from Delair After Flight for users of the UX11 PPK that have previous versions of TBC and for users of the standard UX11.  This traditional JXL output supports the streamlined photogrammetry processing available with TBC APM, but does not fully support the high-accuracy data provided by PPK-enabled drones. It is recommended that TBC APM users with the traditional JXL file continue to use many well-distributed GCPs in order to realize the high-accuracy potential of Delair or non-Delair drones.
Delair is proud to partner with Trimble to provide streamlined photogrammetry workflows that fit within a platform that is already familiar to surveyors and construction professionals alike.  You can expect similar interoperability solutions from the two companies in the future.