Delair has more than 10 years of experience designing and manufacturing five generations of professional, industrialized drones, thousands of which have been sold throughout the world.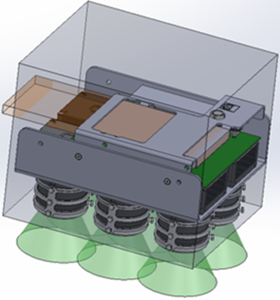 The Delair design office team is made of 25 qualified engineers with extensive experience in aircraft and unmanned aircraft systems engineering including technical competencies in mechanical design, aerodynamics, electrical design, command and control, autopilot or flight controller design, airworthiness, ground control stations, telecommunications, and payload or sensor design.
Delair can accompany you through any part of, or even the entire development process from the feasibility study to the manufacturing of your custom-made drone system and customer support.
We are equipped with Solidworks stations and CAD software as well as capable operators in order to ensure the best quality of deliverables.