SUCCESS STORY
Drones for high throughput phenotyping
0
MICRO-PLOTS IN ONE FLIGHT
THE CUSTOMER

Maisadour is a leading European seed producer for maize and oil seeds. The group is active in 40 countries across continental Europe and around the Mediterranean basin, for all hybrid field crops.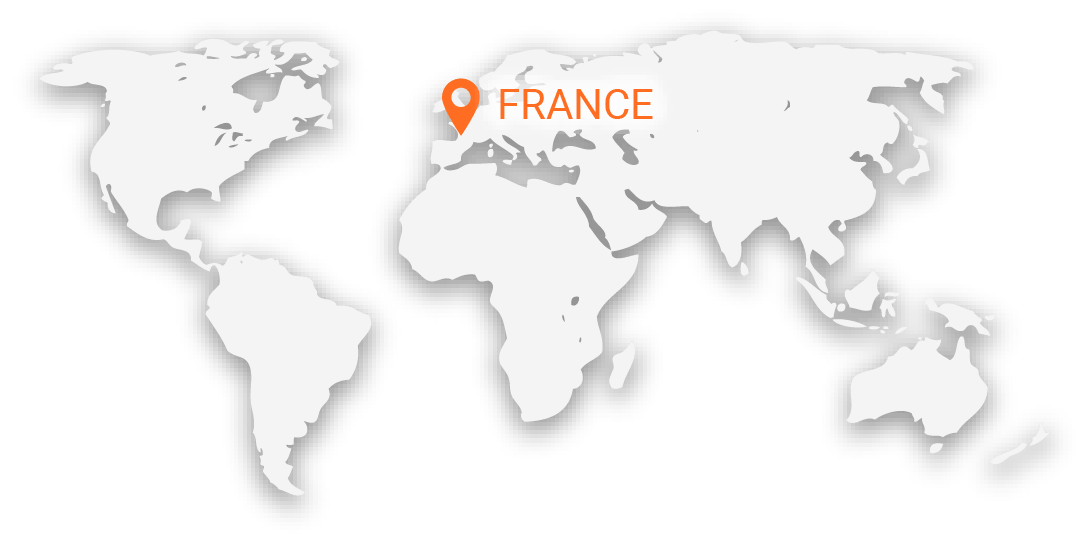 THE NEED
Sunflower is a major cash crop supplying 50 percent of Europe's food oil market. Maisadour Semences' main objective is to continuously improve sunflower seeds in order to decrease the breeding burden while enhancing the phenotyping capacities.
A key requirement to achieving the objectives is to collect reliable information from the fields and its 1000's of micro-plots, in order to efficiently assess the number of plants.

THE SOLUTION
Maisadour Semences collaborates with Delair to collect intelligence on two key aspects of seed breeding and production—plant counting and yield forecasting—using an Unmanned Aircraft System (drones). Before the collaboration with Delair, the seed counting was mostly done manually, which was a long and time consuming process. Using drone solutions is a way to save money and gain precious time and accuracy. Maisadour Semences chose Delair's DT18 AG, a long range drone with the RedEdge multispectral sensor – a package designed specifically for precision agriculture applications and comes with data analysis and business intelligence on a cloud platform.
THE OPERATION
Maisadour seed fields are split into micro-plots, with 4,000 micro-plots per field and an area of around 10 hectares (about 25 acres). Delair performed a first flight and then built an orthorectified raster image from the individual images and computed maps of vegetation indices. Using those maps, Delair's algorithms were able to instantly identify the individual rows, plants and gaps of each micro-plot, delivering actionable business insights to Maisadour.
DATA ANALYSIS & DELIVERABLES
Delair's cloud-based platform delivers an orthorectified raster image that can be viewed along side the information on the identified plants. Aerial Intelligence for geolocalized fields and micro-plots enables many new applications such as precise scouting maps, for instance using NDVI, a ratio of several wavelength bands typically re-emitted by plants.
Precise counting maps created from images taken by a drone flying 90m above the ground provide insights into the biomass, leaf area index and chlorophyll concentration for each plant in the field. Benchmark of every microplots of the field allow to quickly quantify traits and varieties performance
BUSINESS BENEFITS
Drone solutions are much less time-consuming and more reliable than conventional sunflower plant counting. Traditionally the work of analyzing the fields and the crops is done with seasonal workers that estimate gap lengths for each micro-plot. But with a single drone flight, lasting less than two hours, Maisadour can now map an area that takes days to cover on foot with 100% reliability. Having a global and accurate view of the fields is critical for seed companies, making it easier to manage key decisions.
Data collection time reduced to hours instead of days,
Complete info and no more errors linked to sampling  and long days in the fields
Access to many traits in one flight,
Digitatlisation and storage of field info to access to temporal information of microplots behaviour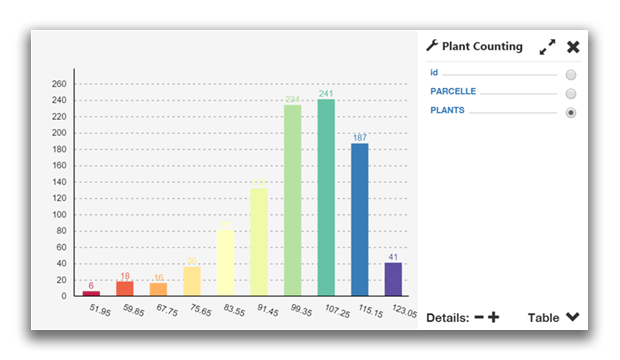 WHY DID THEY CHOOSE DELAIR?
End-to-end drone solution

from hardware to software to business intelliegence

Experienced team with specialists

photogrammetrists, agronomist, drone design and data scientists on board

Dedicated seed solution with long-range drones

to plant counting business intelligence

Drone technology specifically adapted

for agricultural applications
Do you want more information?