SUCCESS STORY
Copper Mine Survey & volume calculation with drones
0
Images on average per flight
0
ha
on average covered per day
THE CUSTOMER

Freeport-McMoran, Inc. is a leading international mining company with headquarters in Phoenix, Arizona. Freeport-McMoran, Inc. is the world's largest publicly traded copper producer.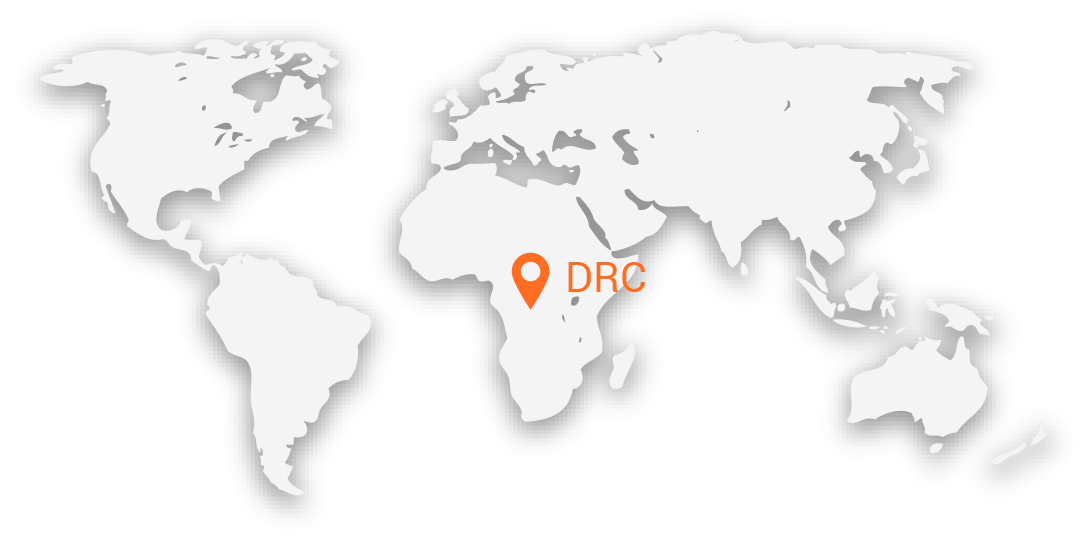 THE NEED
Freeport-McMoRan operated the copper mine at Tenke Fungurume (TFM) in the Katanga Province of the Democratic Republic of Congo. TFM's mining activities include surface mining, leaching, and SX/EW operations. They need weekly topographical surveys in order to calculate the production capacity and generate digital surface models (DSM) of the mine.
Normally these observations are made by surveyors on foot and require the mining operations to cease. This kind of interventions present a danger to the surveyors, and do not always generate the most accurate measurements. Additionally, at an average size of 400ha, gathering the data from these mines is often time consuming and tedious task.

THE SOLUTION
To address TFM's needs, Delair used their DT18 HD drone package to create 2D and 3D maps of the mine. Then, Delair used the capacities of its cloud based data processing platform to extract the most useful pieces of information: cubature (volume) calculations, digital surface models (DSM), and high-resolution ortho-mosaics. Since Delair's drone and data solutions are turn-key, they allow companies like Freeport-McMoRan to easily invest, deploy, and obtain business insights from these next-generation aerial observation platform.
THE OPERATION
TFM employed Delair's drone and data solutions to survey several open pit mines of 400 ha each in the Democratic Republic of Congo. 4 open pit copper mines were flown once per day, for two days, in partnership with local drone operator, Kipungu.
DATA ANALYSIS & DELIVERABLES
Putting the data to work. Thousands of images were captured by the DT-18 HD during the flights in DRC. The images were analyzed by Delair's photogrammetry experts which use proprietary algorithms developed specifically for the needs of large, industrial end-users:
• Volume calculations
• Creation of contour lines
• Pre and post-mining imagery of land disturbance
• Creation of 2D orthomosaic and 3D models of the mines, compatible with AutoCAD-based software or MineSight (.shp or .dxf ) at 4.5cm GSD with a Z precision of 9cm
A report that indicates the mine volumes, changes over time, and contour line maps were created and delivered. A web visualization tool through the Delair cloud based platform for viewing and archiving past results was setted up. Integrating the data into Freeport-McMoRan's own mining software (AutoCAD, MineSight, etc.) was possible thanks to the Delair's results compatibility.
BUSINESS BENEFITS
Innovative non-invasive method for gathering geographical information
Results obtained quickly and more accurate
Capacity to compare results over time
WHY DID THEY CHOOSE DELAIR?
The DT18's superior range

The long endurance of the DT18 allows to perform and complete multiple objectives in a single flight

Responsiveness & easy deployment

The DT18 is a versatile system enabling the operations in different environments
Do you want more information?