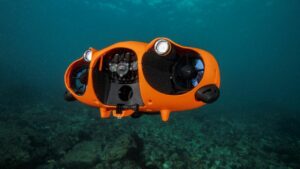 DELAIR acquires NOTILO PLUS
and extends its offer for Industry and Defense to the maritime environment, too, with a new Business Unit DELAIR MARINE.
With this acquisition, DELAIR develops a complete solution for the maritime environment with both aerial and underwater drones, sovereign data processing software and an associated service offer.
"DELAIR positions as a major player in France in the inspection of naval, civil and military infrastructures, etc… with an entirely sovereign solution, designed and manufactured in France and very high added value" said Bastien MANCINI, CEO of Delair.
Read the full Press Release here: Press Release DELAIR – January 4 2023
Lire le communiqué de presse ici: Communiqué de presse DELAIR – 4 janvier 2023