The energy industry is facing major obstacles. It requires increasing reliability while coping with the rise of energy consumption of a growing population. Helicopters and ground operations are costly and time-consuming and a complementary solution is needed.
How to automate repetitive tasks?
How to optimize maintenance while increasing safety in operation?
How to reduce environmental impacts and operation costs?
Facing and defining a problem
With rapid changes in technologies, the energy sector is looking to automate operations. The lack of flexibility is the first issue observed during powerline inspections. Today, surveys are performed with helicopters and vehicles or by foot. According to Patrick Bortoli, Director of the Maintenance Department at RTE, "it currently takes 200 weeks to survey the grid".  This solution is both, time-consuming and extremely costly.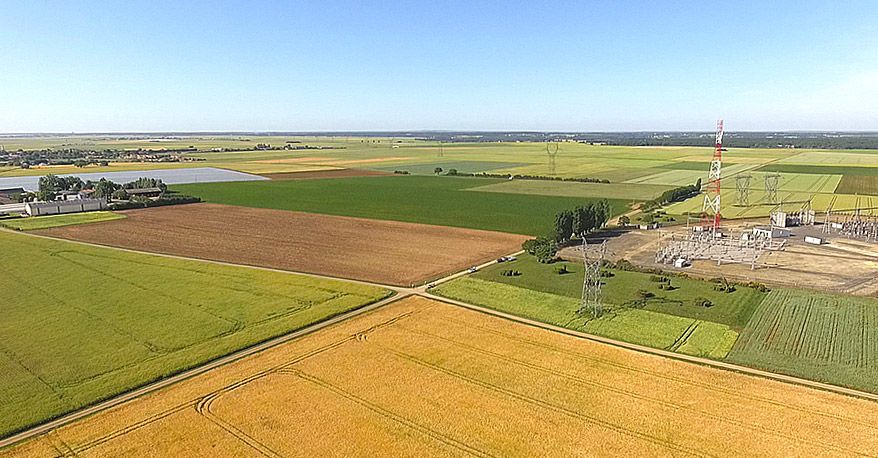 The second major issue observed with current methods is the lack of safety. The need to send workers to inspect dangerous cables could be reduced or even removed. Utility personnel should not have to climb heights or navigate hazardous terrain. Also, scaffolding or suspension equipment requirements could be avoided. Overall, technicians should be able to operate in a risk-free and well-managed environment.
Data management is another issue to consider. Powerline surveys are gathering an increasing amount of critical data. These data-sets can be securely stored in a cloud ecosystem and quickly analyzed right after collection. We could perform inspections on a regular basis and compare datasets over time to assess deterioration of physical assets. We need to be able to quickly identify and forecast maintenance requirements prior any failure.
Finally, cleaner solutions should be engaged. Helicopters could be replaced by smarter and cleaner technology or a combination of both. Also, reducing the environmental impact would reduce the overall operation costs.
Thus, the Power & Utility industry is looking for innovative solutions and investigating new technology. 
Research & Innovation for drone inspection
The use of UAV for drone inspection in the Power & Utility sector is fairly new. We only saw this tool emerging a few years ago. It really quickly became part of the digital transformation in our modern economy.
Compared to ground-based systems, drone technology offers a new range of capabilities. Highly flexible, the platform supports the highest level of precision and autonomy.
The power industry is now massively switching to UAV technology to complete drone inspection. Recent tests performed by Delair and the RTE have shown that drone technology is 30 to 40 percent more cost-effective than helicopter flights. With long-range drones, we already expect an annual savings of around 2 million to 2.5 million euros on annual power line maintenance activities. Really promising for the future of the drone technology!