Mapping drones are revolutionizing the way land surveyors and construction professionals use aerial technology, enabling huge time and money savings over traditional methods. UAVs let GIS professionals acquire, process and deliver land surveying data in a timely, accurate and safe way. DELAIR drone and data solutions automatically generate advanced analytics such as orthomosaics, map creation, digital surface models (DSMs), 3D point clouds and more. Drone data can instantly be used for taking measurements, volume or stock pile calculations, emergency damage mapping. Our unmanned aerial drones perform any data capture even in the high altitude spots or corridor mapping.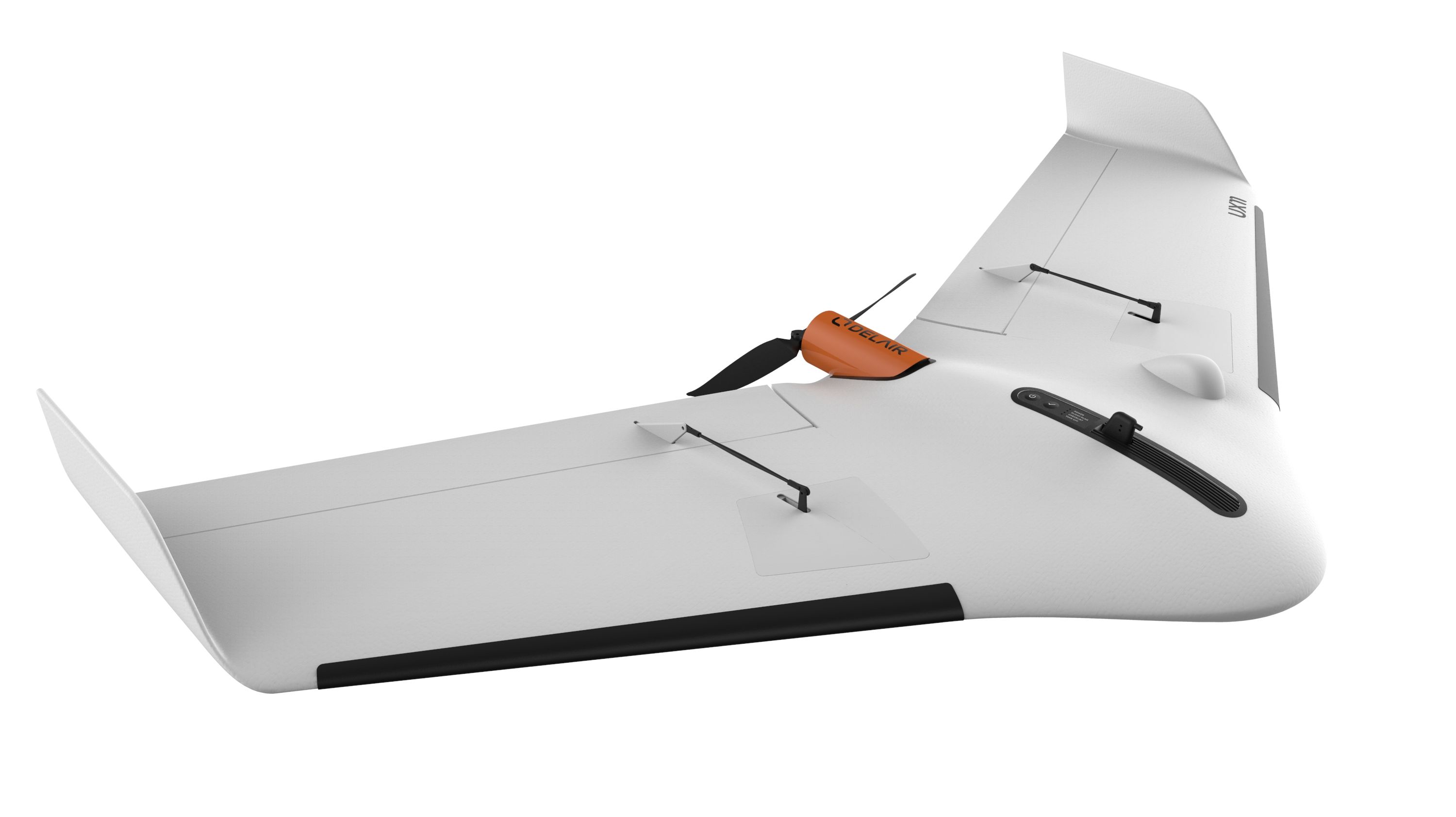 Endurance: up to 59 min
Total weight: 1.4 kg
Flight range: 53 km
Deployment time: 5 min
DELAIR solutions for geospatial enable:
enhanced performance and sensor control for high-quality results

QA/QC your data in real time, with full control of sensors during the flight

work without Ground Control Points (GCPs)

cover large areas or long linear trajectories with BVLOS UAVs

take advantage of flexible flight-planning features and fully-automated data acquisition
minimize deployment time, thanks to long-range, high performance drones


minimize the time needed for data acquisition and data processing

 
Interested in our services ?