JPB mines long-term value from adopting Delair drones for more efficient engineering services delivery
Survey projects reduced to hours from days with long-range aerial data collection capabilities of Delair UX11
To say Johnson Poole and Bloomer (JPB) has a deep history in the mining industry is more than just a clever pun. The firm traces its roots back more than 150 years when it first began serving the British mining industry, and it is considered a pioneer in introducing, and since evolving, applied geology and environmental science as professional disciplines in land management. The company has built on that legacy and expanded to become one of the UK's largest multidisciplinary engineering and scientific consultancies, operating in several closely related and complementary areas – geotechnical engineering, environmental engineering, contamination, surveying and mining and quarrying.
Today, with four offices throughout the UK and a team of 40 employees, it offers in-depth specialist skills through its varied engineering, geological, environmental and property disciplines, all helping to address the many issues raised by the redevelopment of land, the development of mines and quarries, the disposal of waste, and the environmental imperatives introduced by such activities.
JPB and its clients have a common interest in the land – in its development, its resources, in the risks and opportunities that it presents. It prides itself on understanding the client's needs and providing a personal service to a wide range of commercial and governmental entities.
The company also is committed to staying at the leading edge of technology to increase efficiency, accuracy and improve the results it delivers to its clients. This led them to investigate the benefits of drones as a step forward in their traditional surveying and engineering approaches.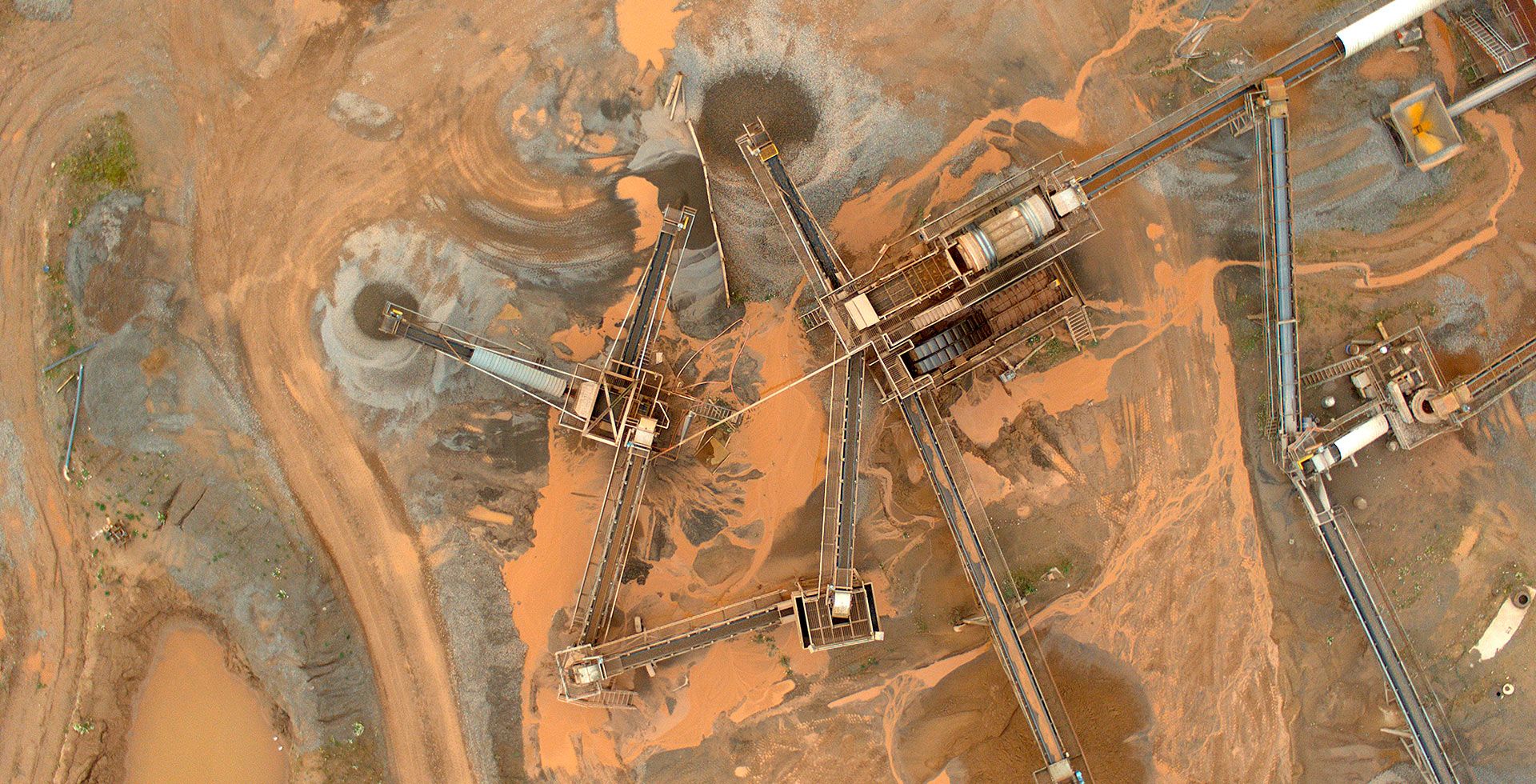 The Challenge
The JPB team had known about the capabilities of drones to more efficiently cover large and difficult to access areas of land as well as provide an increasingly sophisticated way to collect and analyze data from the air. However, it was actually safety concerns that first drew them to the use of unmanned aerial vehicles (UAVs).
"Health and safety requirements have changed dramatically over the years in the industries we serve and site managers are more and more concerned about people being too close to machinery and actives sites," says Rich Kenyon, Associate Director. "Traditional ground-based survey methods with total station and GPS puts workers in harm's way around the quarry site. The managers for those sites are rightly concerned with surveyors walking around the quarry for days on end, especially when there is blasting planned and heavy equipment being moved around."
So getting a view from the air seemed like the logical – and safe – approach, as long the accuracy required to do precise stock pile calculations and site inspections could be maintained. And since the sites JPB is typically inspecting – from large quarries and mining operations to extensive real estate development projects – are spread out over vast, and sometimes difficult to access, tracts of land, they needed a solution that could allow long-range surveying.
After looking at small, roto-copter style models of UAVs, the JPB team realized that enabling long flight missions was an important consideration for them. While the easy take-off and landing characteristics of quad copters was appealing, they presented limitations from an operations standpoint. The short flying ranges of smaller drones would require tedious and time-consuming battery swaps and often mean re-flying the same area multiple times to generate the complete images they required. Durability in rough terrain was also an issue.
They needed a solution that could fly at the optimal altitude and for the distances required to efficiently gather detailed information on their clients' operations and assets, particularly for stockpile volume calculations. "It's not unusual for a quarry or mining client to have hundreds of stockpiles to inspect over multiple sites, so we need to cover a lot of ground and be efficient with our resources," noted Rich.
This necessitated not just long-range capabilities but an intuitive flight controls tools and imaging technology, before, during and after the flights, to help surveyors collect and process data that they needed to do their jobs.
"Accuracy of the data from stock surveys is critical to us as this provides useful business insights for our client. We needed an efficient way to get that information, in a non-intrusive way, and then be able to produce a meaningful result from the data collected to help our clients run their businesses and make important decisions," said Rich.
Accuracy of the data from stock surveys is critical to us as this provides useful business insights for our client.
Rich Kenyon, Associate Director at JPB
The Solution
In early 2018, the JPB team was first introduced to the Delair UX11 at a trade show when it was initially launched to the market. The fixed-wing drone is an innovative hardware-software platform that provides highly accurate images for survey-grade mapping, with on-board processing capabilities and real-time, long-range control via 3G/4G cellular networks or radio links. The platform's enhanced centimeter-level precision along with its efficient operational characteristics make it an ideal surveying and mapping tool for companies with the challenges JBP faced.
The drone's ability to fly long range missions of up to an hour, as well as its advanced workflow management system were most appealing to JPB. The UX11's lightweight structure is attractive from a portability standpoint as is the bird-like take and landing (BTOL) feature of the UX11. This enables deployment of the drone in challenging environments and required minimal area to launch and land the craft – a key consideration given the harsh landscape and restricted access typical in mines and quarries operations.
Once the decision was taken to bring on the UX11, JPB was pleasantly surprised at the straightforward adoption process. Benefitting from expert on-boarding and support from Delair partner Survey Solutions Scotland, as well as a thorough training provided by Drone Pilot Academy, the team felt confident in deploying the drone for production use.
"I had had some experience flying drones so that helped, but our team was able to get fully trained within four days and get out into the field to put it to use," said Rich. "It's a pretty intuitive use model – you go through the steps it provides, do your checks and you're ready to fly."
The UX11 delivered the type of operation performance JPB wanted. With the UX11, JPB remote pilots are able to fly at an altitude of 400 feet and still get accuracy of 1.7 cm. Typical flight times for the team are 40-45 minutes, which allows coverage of dozens of acres of land. An average flight will allow them to collect up to 2,000 photos and they can fly up to four or five flights per day. This gives them what they need to do precise volumetric analysis of the client's product.
Once a mission is completed the data can be downloaded and used to develop maps, diagrams and images that are compatible with the modeling and data management software already in use at JPB, such as Trimble Business Center and LSS from McCarthy Taylor. JPB uses the data to develop point cloud images and orthomosaic photos that detail the surveyed areas.
Drones give us more capabilities and a more efficient work process, which makes us a more valuable partner to our clients
Rich Kenyon, Associate Director at Johnson Poole and Bloomer (JPB)
The Result
The adoption of the Delair UX11 met two of JPB's objectives of using a drone – increased safety while obtaining the information they need; and improved efficiency in time and resources required to gather information.
The firm recently completed a stock survey for a client what covered a total flight area of 1.5km² and resulted in the capturing of about 4,200 photographs. The total flying time was under 2 hours which allowed the JPB survey team to complete the job within a day. In the past this project would have seen the team on site for over a week. The utilization of the drone allowed the team to be on site for the minimal time necessary.
The largest project JPB has undertaken was a project which covered 3km², resulting in some 10,500 photographs being captured and the production of a 1-billion point-point cloud. When utilizing the UX11 over large areas such as this project, the time and cost savings are magnified. The survey team covered the 3km² in two days. Rich says such a project would have taken at least two weeks using traditional GPS methods.
"We can capture a lot more data using the UX11 and once we fly a mission there really is no need to go back out to the site." he explained. "That translates into significant savings for us, and also allows to be more efficient in how we support our clients."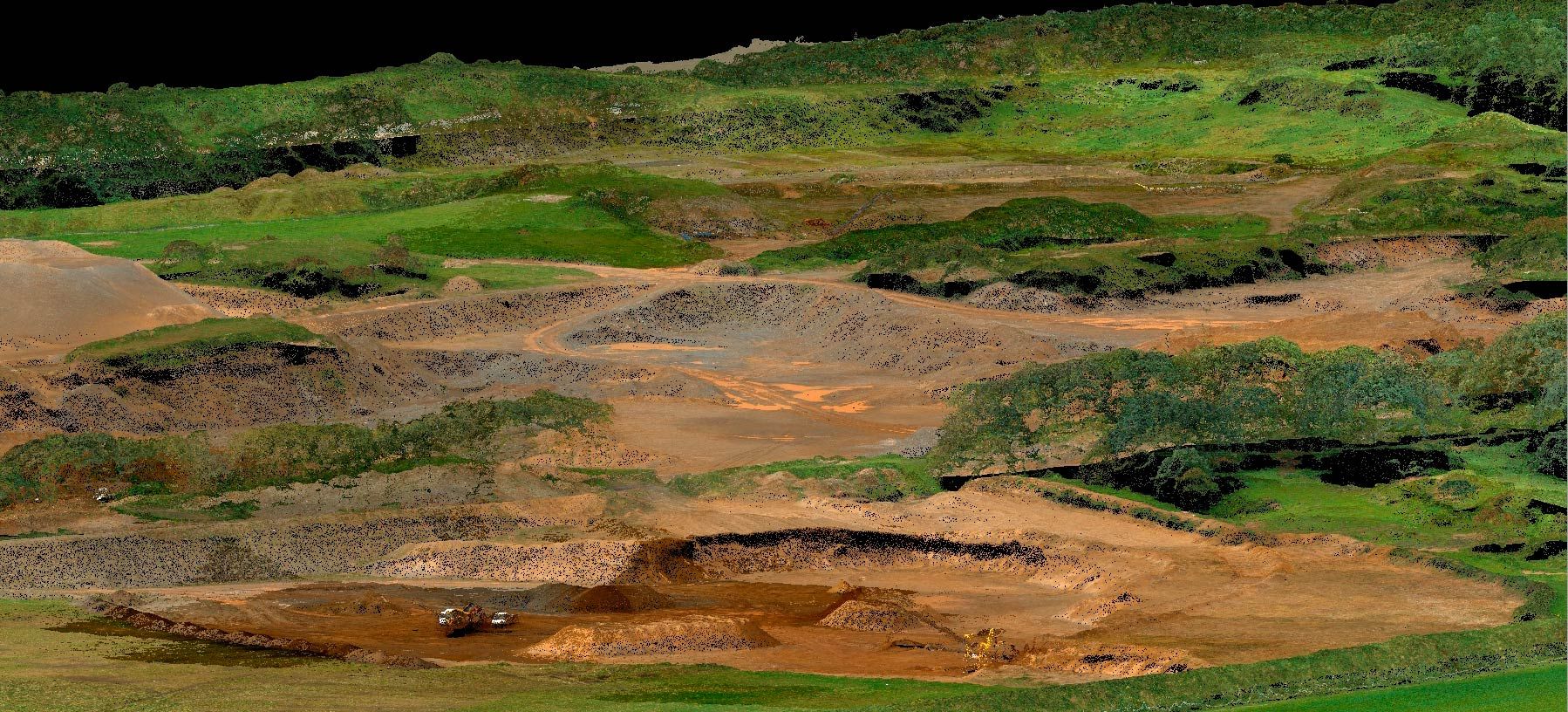 He also noted the Delair UX11's embedded global shutter camera as well as its PPK (post processed kinematic) capabilities as key to ensuring greater precision in its data collection. With PPK, GPS data from both on-board and off-board systems can be matched after the mission, providing higher degrees of accuracy of the images collected.
Once the collected data is processed, which can take a few days depending on the size of the project, JPB is able to provide detailed and accurate deliverables to its clients. The information is invaluable for mining and quarry managers for calculating stock volumes and monitoring quarry development, which is a foundation for their business.
JPB has seen the ROI on its investment in the UX11, both in terms of time and money. Its use has become a staple in its surveying offering, which Rich believes sends a strong message to clients who view JPB as being on the leading edge. And with the expert support from Delair partner Survey Solutions Scotland combined with more than 200 successful missions under their belt, JPB is looking to expand its use.
While the initial projects being performed with the UX11 are focused on mining and quarries, JBP see potential for it in other surveying projects, such as real estate development, ecological surveys, asset management and other areas.
"We are in a competitive industry and we need very advantage we can get. Drones give us more capabilities and a more efficient work process, which makes us a more valuable partner to our clients," concluded Rich.