How Wood addresses the challenge of large-scale surveying for mines with a fixed-wing drone
For large-scale surveying and asset management in remote areas, drone-based data collection is often the only option. Engineering services company Wood realized the advantages of a fixed-wing UAV platform from Delair for efficiently collecting critical data to plan and manage a mining operation in the Western US. Despite little experience with fixed-wing drone use, the firm took advantage of the ease of use and long-range capabilities of the Delair UX11 to quickly ramp up a program that addressed the challenges of their projects, delivering results that would have been impractical if not impossible with other data collection methods.
An established leader challenged by large site surveying
A key sector for Wood is mining, where it offers surveying and planning services as well as asset management functions for companies excavating mines and quarries and performing large scale construction of mining infrastructure. This includes building associated infrastructure for such operations, as well as material quantification. These types of projects often present some unique challenges when it comes to surveying and information gathering. Foremost among these challenges is the size and location of mining operations, often spread out over large tracts of land and in hard to reach locations.
Wood is global leader in cradle to grave energy life cycle solutions. It employs more than 60,000 people in over 400 offices in more than 60 countries globally. The firm has a 160+ year history of providing performance-driven solutions throughout the asset life cycle, from concept to decommissioning across a broad range of industrial markets, including the upstream, midstream and downstream oil and gas, power and process, environment and infrastructure, clean energy, mining, nuclear, and general industrial sectors.
Foot survey and even 3D terrestrial laser scanning was impractical
Wood faced these types of challenges with a recent project involving phosphate mines on the Wyoming-Idaho border in the Western US. This is vast, hard-to-access and often times rugged environment. An initial aspect of the program was to survey areas for the construction of the necessary disposal areas downstream from the mines for the slurry material. Initially, Wood had tried standard GPS foot surveys, but the areas were hundreds of acres and the team realized that was impractical. They also tried fast topo side by side, and different types of scanners, none delivered the efficiency or accuracy they wanted. On top of that, getting into the desired area by foot was dangerous as there were always multiple pieces of big equipment moving and constant vibration, so ground methods weren't a good option. In addition, such methods were considered too time consuming and as a result of weather changes, the light conditions change, and the results were never as accurate as they needed them to be.
Greg Meinecke, Technical Services Manager at Wood, recalled some of the challenges they faced: "At one site we worked on, we ran a continuous topo side by side out of a gator. I had a two-man crew out there for two days doing that, and it was only doable because it was a flat field. At one point the mining crew started excavating rock, which must be chiseled and blasted. They were working in a small area, but our guy couldn't even walk through it. The mining crew said, 'if you can't fly it, you can't go in there.' So, we said I guess we need a drone."
The mining crew said, 'if you can't fly it, you can't go in there.' So, we said I guess we need a drone.
Greg Meinecke, Technical Services Manager at Wood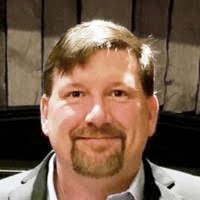 Once Wood realized they needed another approach, namely an efficient aerial solution, they quickly concluded that a fixed wing drone like the Delair UX11 was the only solution that made sense. On top of its range and availability to cover large areas, the Delair UX11 offered Wood numerous benefits, including greater speed and accuracy of data gathering, and no lost productivity since there's no need to shut down large equipment. With no people on the ground where large equipment is being used, it's much safer as well.
Now we can run out there, grab the data and be done in about four hours. With the savings in time, increased precision and safety, the UX11 is a whole new ball game
Greg Meinecke, Technical Services Manager at Wood
Sand and gravel extraction projects are complex and often long-term. This is why the company wants to extract resources as efficiently as possible, while minimizing the environmental impact. That covers a range of requirements: from site security to extending the life of projects which add to the local economy.
In the beginning, Wood saw drone technology just as a way to manage their inventory. The company uses drones to fly over pits and access high-altitude inventory with just one drone pilot. This eliminated the need to send workers up to high altitudes, or hire expensive airplanes for flyovers. With UAVs, site inspections and updates can be done as frequently as 4 times a year.
Nearly instantaneous aerial data with a user-friendly mapping drone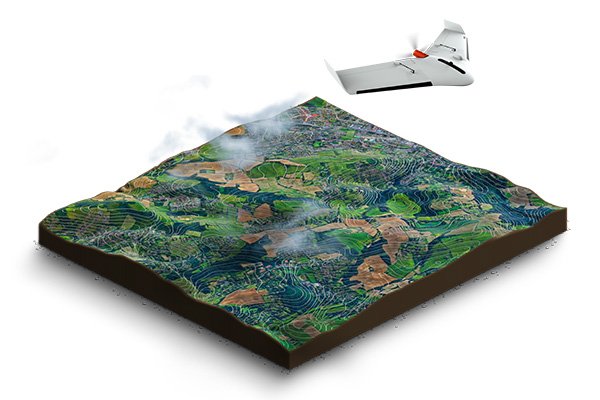 Some initial concerns for Wood were both the cost and learning curve associated with bringing on a fixed-wing drone, especially since the team had little experience using this technology. With support from Delair, its regional reseller partner, Frontier Precision, Wood was able to address those challenges with its first fixed-wing aerial data collection program. After the initial training period, the Wood team became comfortable with the operation of the Delair UX11 platform and began to see immediate payback. Wood's team noted the ease of use of the Delair UAV, especially given this was their first experience with fixed-wing flying. The firm was able to train several pilots who specialize in different types of projects, and expects to deploy the drone on other infrastructure, mining and construction projects around the US.
The Wood team praised the knowledge and experience of the training received from Frontier Precision as critical in getting them up and running quickly. Frontier Precision worked alongside Wood's engineering and field experts to evaluate the Delair drone, and ensure it met the firm's requirements, including integration with other important software tools the firm uses such as AutoCad, Trimble Business Center, and the Pix4D photogrammetry suite.
"Where the technology and the costs are now, everything just fell into place," says Meinecke. "The UX11 was the right drone at the right time for us to get into the industry and make it work for us."  Greg Meinecke.
Accurate materials quantification thanks to aerial data
The Delair UX11 provided a solution to another challenge at the mines: quantifying material. As topsoil, overburden, and caprock are stripped, the amount of each material needs to be measured. The traditional measurement method of counting truckloads wasn't reliable or accurate. With the UX11, Wood could do a flyover, establish a ground model, do comparisons against previous ground models, and come up with quantities that are accurate for providing the required information for invoicing (such services are usually priced on the amount of material excavated of moved). The accuracy of the data gave Wood confidence that the mine owners could look at the way Wood acquired the data and trust that is was a reliable summary of work performed. Wood said they never had a dispute over this aspect of the program.
Better confidence and productivity gains in data collection
The team also noted the Delair UX11's embedded global shutter camera as well as its PPK (Post Processed Kinematic) capabilities as key to ensuring greater precision in its data collection. With PPK, GPS data from both on-board and off-board systems can be matched after the mission, providing higher degrees of accuracy of the images collected.
"For the scale of the projects we are performing, and the accuracy required, adopting the Delair UX11 was a logical choice. Its long-range capabilities allow us to cover areas not feasible with other data collection methods like hovercraft drones or by foot, so it reduces the cost and time involved. It integrates well with our existing workflows, and features such as the PPK function deliver additional benefits in terms of the precision and flexibility required in challenging environments. We received excellent support from Frontier Precision and Delair in helping us deploy our first fixed-wing UAV missions and are already seeing results."  Greg Meinecke.
Now that the Wood has seen what the Delair UX11 can do, Meinecke is looking forward to implementing it in other areas. Their initial use of the UAV platform helped push them into more of the mining operations in places where they have to cover a lot of ground in a snapshot instead of taking days to survey it. Wood continues to use it in support of its large earth-moving sister companies, and they are looking at ways drones can be used in other sectors where they can make it work.