Is there, on earth, a surveyor or a mapper who wouldn't be interested in saving time and money, get more reliable data, take less risks in the fields and, in one word, be more productive? The solution is that simple: just fly a fixed-wing drone and move further into the digital era of surveying and mapping.
Program
The life before drones: the pain points that surveyors and mappers can now forget

.

The Delair secret sauce; operational and technical features of the Delair UX11 that make aerial mapping and surveying easier and more efficient.

Tips and tricks for data alignment; how to get the data from the field back into your day-to-day software?

Working with a fixed-wing mapping drone; enjoy the long list of benefits of using it day after day.

The ROI of the fixed-wing drone; how to make or save money with the fixed-wing drone?
Who should attend?
Surveyors seeking for ways to boost their productivity and solutions to survey large sites.

GIS specialists in need of fresh and accurate 2D/3D maps.

Drone service providers tasked with large site mapping.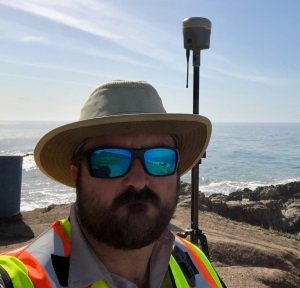 Brandon M. Thompson

– PLS, CMS and Applied Product Engineer at Delair
Brandon M. Thompson is a Professional Licensed Surveyor (CA), Certified Mapping Scientist-UAS (ASPRS) and a certificated Part 107 Remote Pilot. As an Applied Product Engineer with Delair, Brandon leverages his 20 plus years experience in the geo-spatial profession to support the continual improvement of products, refinement to processing workflows, validation of data accuracies and assists with customer's successful integration of UAS in the day-to-day workflow of land surveyors and other geo-spatial professionals.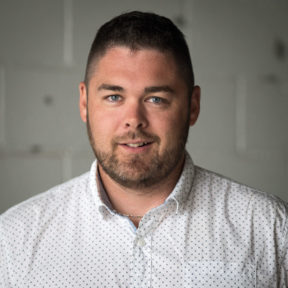 David Laflamme

– Registered Land surveyor in Quebec province – Segment Manager, UAS and mobile mapping at Cansel
David Laflamme started working with total station and GPS equipment at school and with Quebec Government then moved to Cansel to work with new technologies. He jumped directly in Pointclouds with terrestrial scanner and then started working in RPAS world back in 2013. David flies recreational and professional drones (more than 500 hours flight). As the segment manager for RPAS at Cansel, he provides customer with professional, easy to use and Transport Canada SAFE drone solutions.
When?
This webinar was first broadcasted on April 4th, 2019.
You can now watch the replay whenever you want (link  below).