In May, Delair-Tech attended several conferences such as the African Utility Week in Cape Town, South Africa, and Exponor in Chile. Those two conferences represents two different sectors of Delair-Tech drones abilities: Utilities and mining.

Exponor – Chile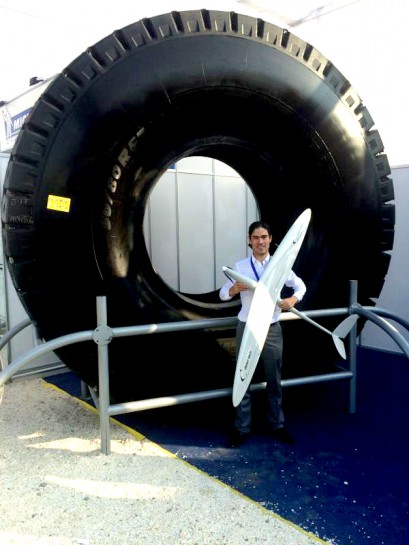 Exponor is a mining exhibition which takes place every two years in the region of Antofagasta, Chile. Delair-Tech was one of the enterprises representing the drone industry in this major mining show. All the different kind of business around the mining industry are represented in this exhibition. Recently, the drone industry became a part of it. Thanks to that new technology, mining industry can assure the safety of their workers by reducing the time spent by the team checking the mine. The drone solution can easily help you to conduct stockpile management even with high stockpiles. For this exhibition, Delair-Tech has the pleasure to show its long range technology for mining industry.
African Utility Week, Cape Town – South Africa
The African Utility Week is an annual exhibition. This year it celebrated its 15th anniversary. For this special event, more than 250 exhibitors were present. Delair-Tech was one of those for the only trade exhibition for African power and water utility. Governments, large power users, consultants were attending this exhibition. Delair-Tech has shown its products. Both DT18 and DT26X were on the booth to show the long range products of the enterprise. Delair-Tech succeeded to show its expertise concerning utilities.