⬇️ Register to watch the replay ⬇️
Sabotage, theft and kidnapping are persistent threats for major oil companies operating in remote and hostile areas, causing significant loss of revenue, risking human life and damaging the environment. Aerial data and real-time video provided by drones is a game changer. Drone solutions are the new toolset being integrating into their daily activities, enabling security managers to:
Increase visibility
Optimize time-of-response
Make informed decisions
Increase uptime
When?
This webinar was originally broadcasted on October 1st, 2019.
You can now watch the replay whenever you want (registration form below ⬇️)
Programme
Pain points and challenges of securing oil fields in remote areas
The value of drones for the oil and gas industry
Drone applications
Real-time aerial video surveillance solutions
Delair drone solution for oil field monitoring and security
You should watch this webinar if you are an oil professional in charge of:
Security
Asset protection
Operations safety
Emergency response
Wellhead integrity
Speakers
Benjamin Michel – Delair's Chief Product Officer & Co-founder
Vincent Desperiere – Security & Defense Global Sales Manager
Watch the webinar!
Fill-in the contact form below to get access to the replay.
Summary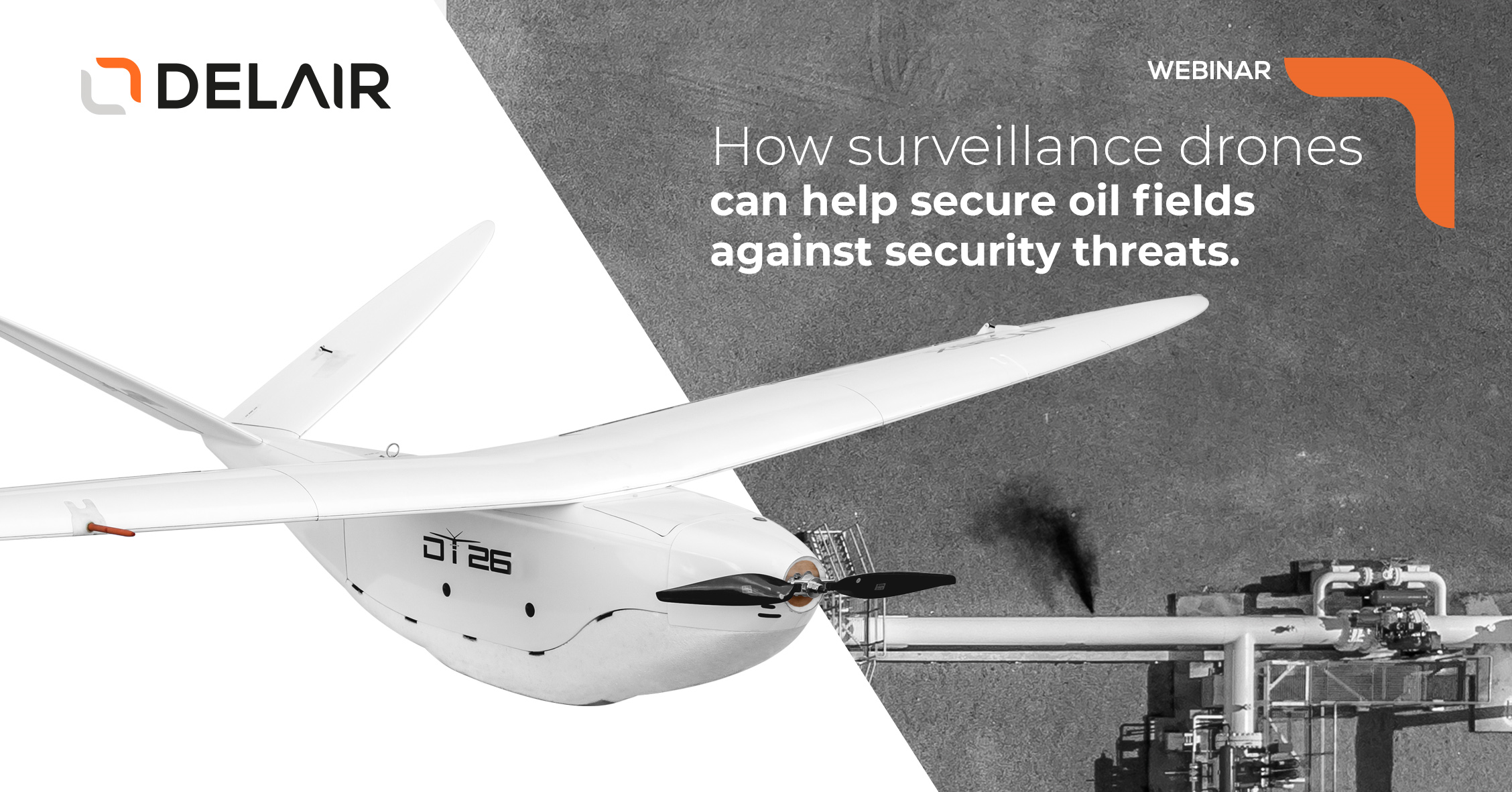 Article Name
How can surveillance drones help secure oil fields against security threats?
Description
Discover common ways of using surveillance drones to secure oil production fields and learn how they can help you create a safer environment for your staff while improving productivity.
Publisher Name
Publisher Logo