Easily get the business insights you need by deploying customized analytics on the delair.ai platform
The AI platform powering image management, collaboration and analysis just got even better. Our new PaaS feature now enables developers to deploy their own algorithms and models in delair.ai.
The benefits of using custom ai algorithms in delair.ai
Why is this a game changing new feature? Our customers need more than what the typical SaaS geospatial products provide. Instead of using an off-the-shelf product, development teams of our enterprise customers can work without limits and define their own development plan. With our SDK, open API, and Command Line Interface (CLI), you can plug in your own apps into delair.ai and build your own visual-data driven workflows. Your output of the analytic can be whatever you would need it to be, including 3D photogrammetry images, point cloud, a raster, an annotation, PDF, etc.
By using your own algorithm in delair.ai, you get to leverage the platform's native features, including photogrammetry and 3D reconstruction engines, 2D and 3D layer management, visual data ingestion from a large range of sensors, and top of the line data management and collaboration capabilities. You can access out-of-the-box visual analytics, such as detection and change analysis and a variety of broad and industry specific apps.
In short, you get exactly the analysis you need and can share those findings across your company in order to make critical business decisions.
How to customize your AI analytics platform
With just a few lines of code, you can easily deploy your customized analytic on projects containing 3D images. Let's take an example of detecting rust on the Eiffel Tower – an analytic that doesn't come natively in delair.ai.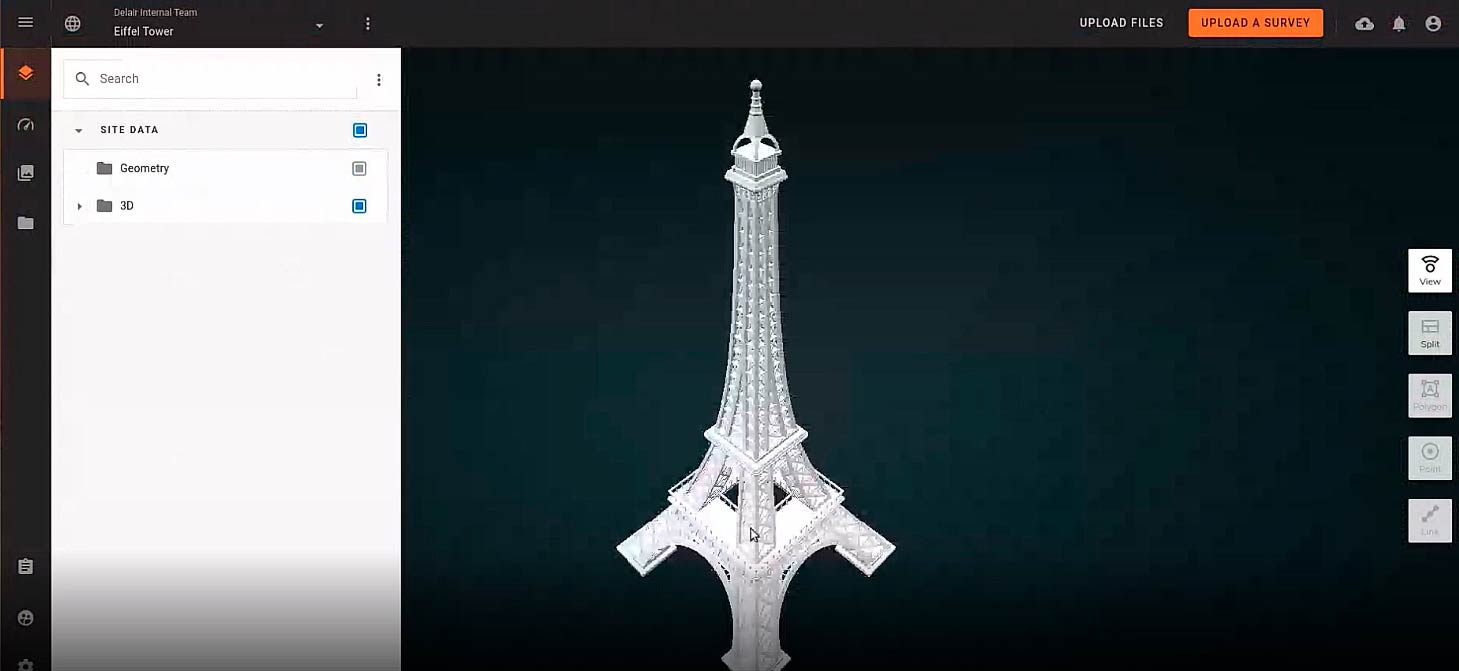 This can be executed in three steps:
Package your model in a Docker image, which ensures that the environment remains the same on different servers.
Push the Docker image to your Docker registry.
On the delair.ai CLI, create a YAML file for the description of the analytic (an example of this can be found on our knowledge base). This file should include:

Name
Algorithm
Inputs
Parameters
Outputs
Computation requirements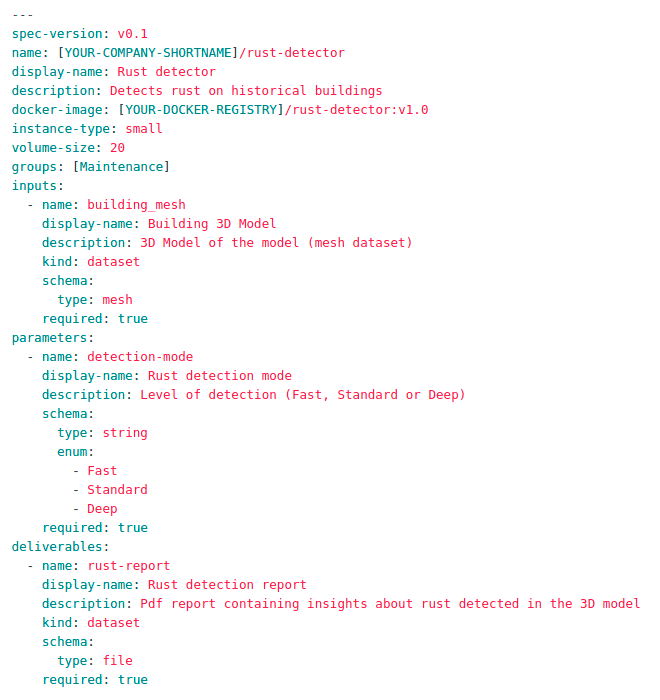 After you  complete these three steps, your custom analytic will be available on the front-end of your delair.ai instance in the analytics section.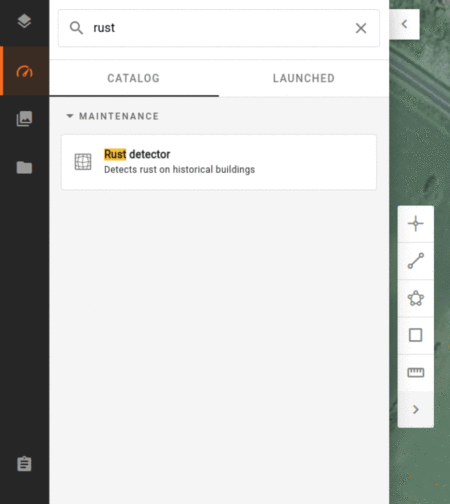 For this example, the rust detection output was a PDF file that can be easily shared with stakeholders.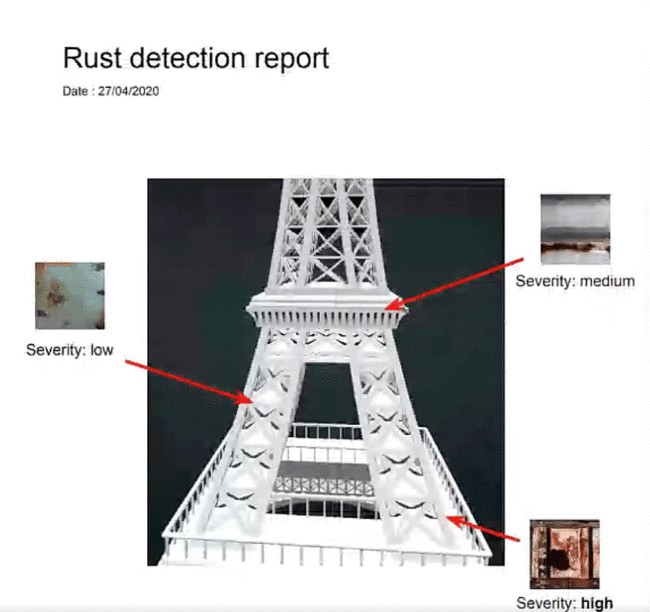 Get started with custom analytics in delair.ai
If your enterprise's development team has the maturity to create their own algorithms for business specific insights and you'd like to learn more about implementing a full-fledged Visual Intelligence platform across your organization, get in touch with a delair.ai representative. We look forward to speaking to you about your project.