Cloud or desktop: where to store your visual data
The onset of digital transformation taking hold at enterprises means unprecedented efficiently for managing visual data, however this also comes with an onslaught of technical questions: where should I store my imagery? Will it be secure? Can I afford all the required technical resources?
This essentially boils down to where you will host the software, with many having to choose between the cloud or on your own desktop.
Historically workstation solutions were the go-to choice, as they have been around longer. Yet cloud has been rapidly catching up, making it a secure, stable, and budget-friendly choice. In most cases, the functionalities that the cloud provides is the right choice for storing and processing drone and other types of visual data.
Asking the right questions to decide between cloud and desktop for visual data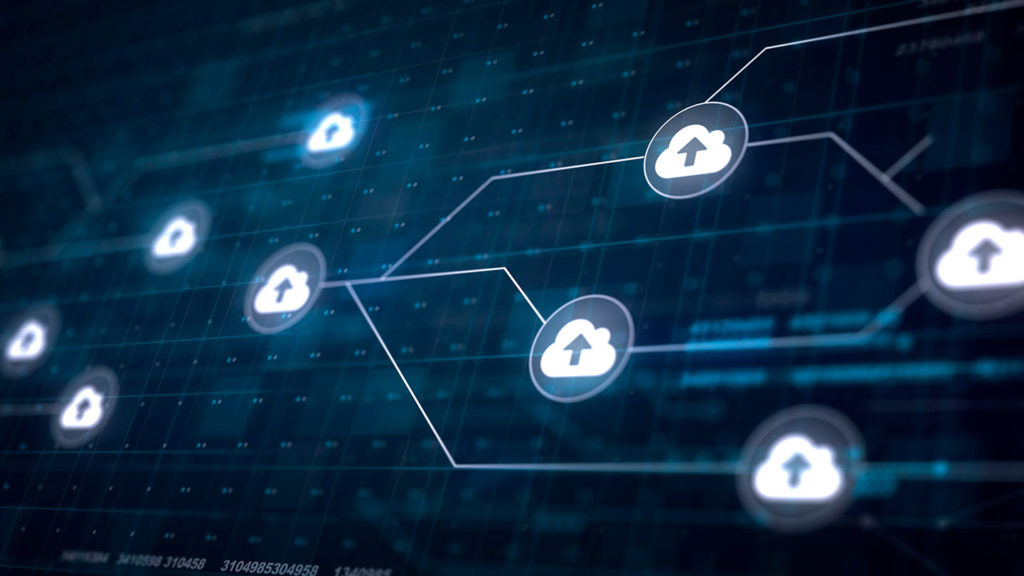 Before jumping to conclusions, take into account the questions you'll need to answer when choosing the right hosting option:
What functionalities do you need from the data?
Do you mostly need processing, or is your workflow more complex?
With the cloud, multiple data integrations can be made possible, and it is easy to customize the platform to your workflow, rather than changing your work processes to accommodate your tool. However, if you don't need integrations from other data sources and analytics, desktop would work. Desktop will cover basic photogrammetry outputs like ortho, surface model and point cloud, however collaboration around analysis becomes more tricky.
Who needs access to the processed data?
Hands down, the cloud allows for easy collaboration across all your teams and stakeholders, as visual data can be made available to anyone, and anywhere. Multiple users can work on the same account at the same time.
Alternatively, as the software is only available on the specific desktop for, collaboration is more of a challenge as there is only a single access. Data transfer after processing to a cloud could be heavy and long, and sending files via an external hard disk is certainly not convenient.
How much data needs to be processed?
The cloud is suitable if you need large and frequent datasets, as the cloud's infrastructure easily lets you scale. By contrast, your desktop will have difficulty scaling up, so it is recommended that you keep to small datasets.
Likewise, it depends how much of a historical record you need to maintain regarding the evolution of your projects. On a desktop, to clear space those datasets will regularly be deleted, however on the cloud you have essentially unlimited storage, so you can hold on to your records for as long as you like.
What kind of turnaround does the worksite require?
Desktop processing offline can be advantageous when at locations with poor wifi connectivity and a quick turnaround is required. With the delair.ai cloud platform, it's possible to create a hybrid version, so processing is done on your desktop and then can be uploaded to the cloud for analysis and collaboration.
What resources are available on site?
Processing frequent datasets can quickly turn into a full-time job, with significant human labor costs.The cloud allows for remote support to be accessible to help control the data's quality. With a desktop version, you will need a GIS expert constantly on site to process the data.
Likewise, the installation, updates and backups takes IT resources to manage. On the cloud, the instance spins up without your attention. Backups and updates are done automatically, meaning you always have the most recent version and the risk of data loss is extremely low. On a desktop, you must manually install, backup and update the software yourself.  If your computer crashes or is stolen, all your data goes with it.
What is the budget?
You'll need to compare real costs; desktop data processing requires dedicated computer hardware, training and human labor for every single processing session. With the cloud, there is no hardware to buy and maintain, you'll just need to buy the license or pay-per-use.
Visual intelligence with delair.ai: Your choice of hosting

As you can see, cloud is gaining traction which is why delair.ai as a SaaS runs on Amazon Web Services (AWS) as the standard. AWS is SOC2 compliant (ensures the security and availability of the data hosted) ISO 207001, ISO 27017, ISO 27018, ISO 9001 certified, and  has the FIPS 140-2 validation certificate (ensures the confidentiality and integrity of encryption keys). It's one of the leading cloud infrastructure platforms, which is why it's Delair's first choice for hosting.
Whatever solution you need, Delair can accommodate, either through the cloud or by installing delair.ai on the infrastructure you desire. Get in touch and let us know your requirements, we'll be happy to discuss our visual intelligence solutions.
Have any questions or want to get a trial account of delair.ai? Contact our team to talk about your project.