We know that our clients want to rely on solutions they know and trust. This is why Delair is pleased to announce that we're adding Agisoft's Metashape as an additional option for photogrammetry processing in delair.a
delair.ai on the Cloud: Your drone ai data analytics software solution
If you're new to the delair.ai platform, it is the simple and scalable solution to manage, process, analyze and collaborate around visual data, so you can focus on the business insights you need to drive your company forward.
This Cloud platform means you benefit from accessing your data –  anywhere at anytime – without worrying about the software and hardware you need to process data. Collaborators have unlimited access to this data, making it easier to work as a team to implement actionable decisions resulting from delair.ai analytics.
One Cloud platform. Two drone photogrammetry engines
Metashape is a state-of-the-art photogrammetry solution which provides the imagery needed to drive industry specific results. Its fast and high accuracy processing ability, along with its seamless orthomosaic mapping capabilities makes Agisoft's Metashape one of the industry's leading photogrammetry tools. This engine is adapted for quality processing and enhances the resulting analytics for many industries – making it a perfect fit for delair.ai users.
But what about users who still want to use Pix4DEngine? Don't stress, we're still keeping that integration as well. You can keep the choice between the best photogrammetry tools on the market, allowing you to process in self-service and optimize the results of your specific use case or workflow.
delair.ai's photogrammetry software solution in a few clicks
It's actually incredibly easy to run a powerful photogrammetry engine and start measuring advanced analytics in delair.ai. Let's see how it works.
For this use case, we chose to use the Metashape tool for the photogrammetry.
After flying your drone and collecting the photos, login to delair.ai and click on "New Upload"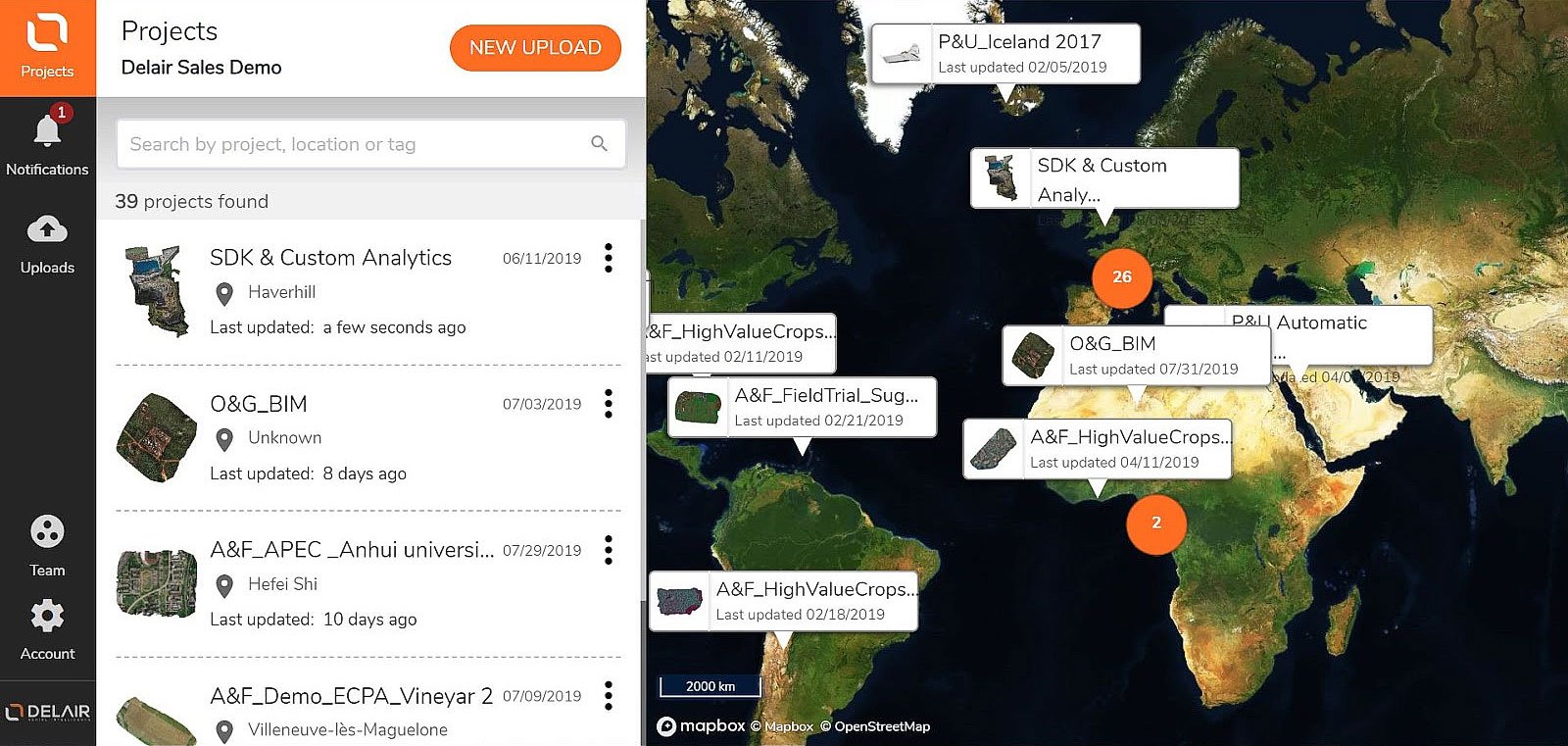 Next, drag and drop or upload them to into delair.ai.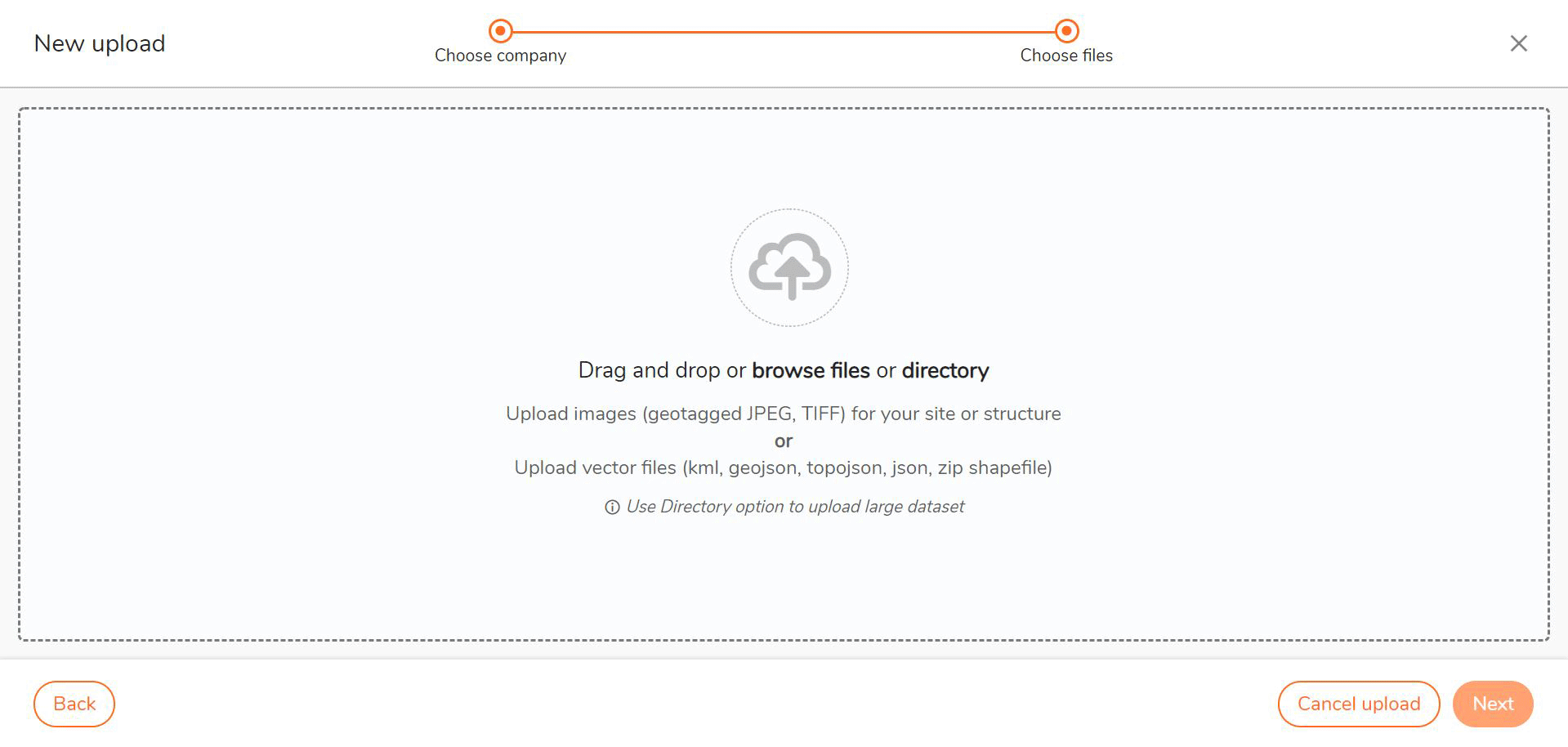 Give your project a name and review the images and CRS.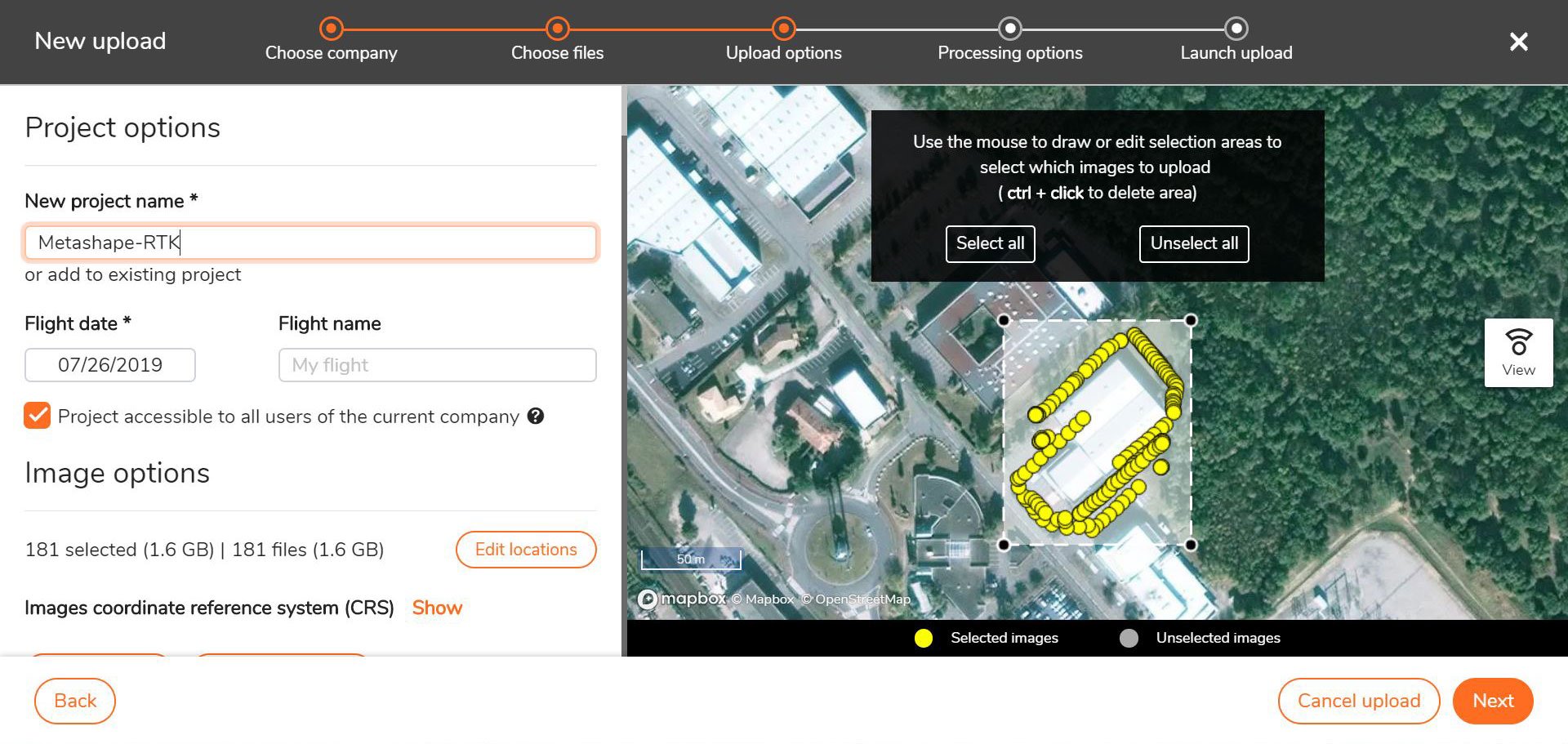 Select your photogrammetry engine – in this case Metashape. Edit the CRS and add GCP (if needed). Then click on "Launch upload."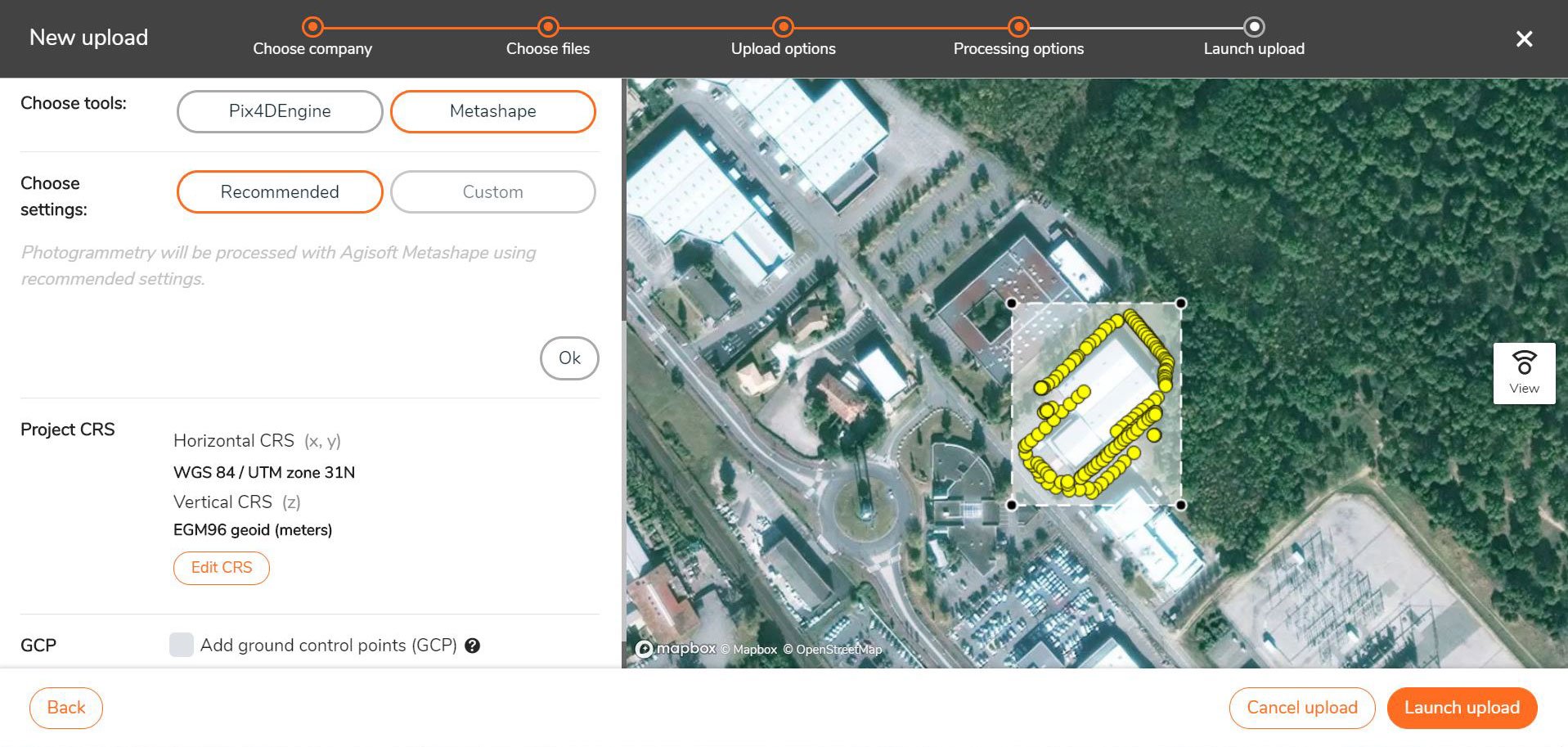 Your data will be processed quickly, which you can view in 2D….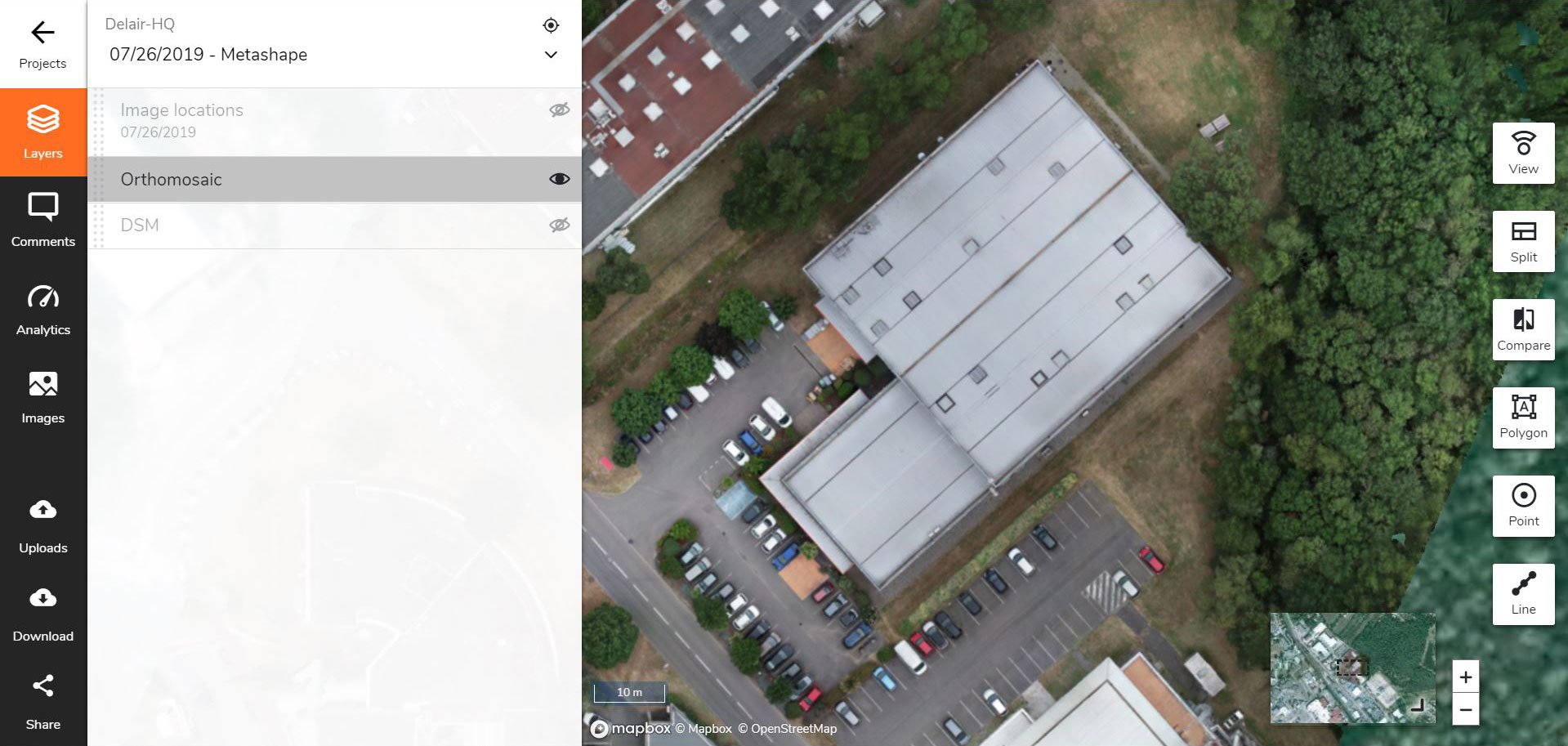 … and 3D! It's that easy, and as you can see the results from Metashape are state-of-the-art.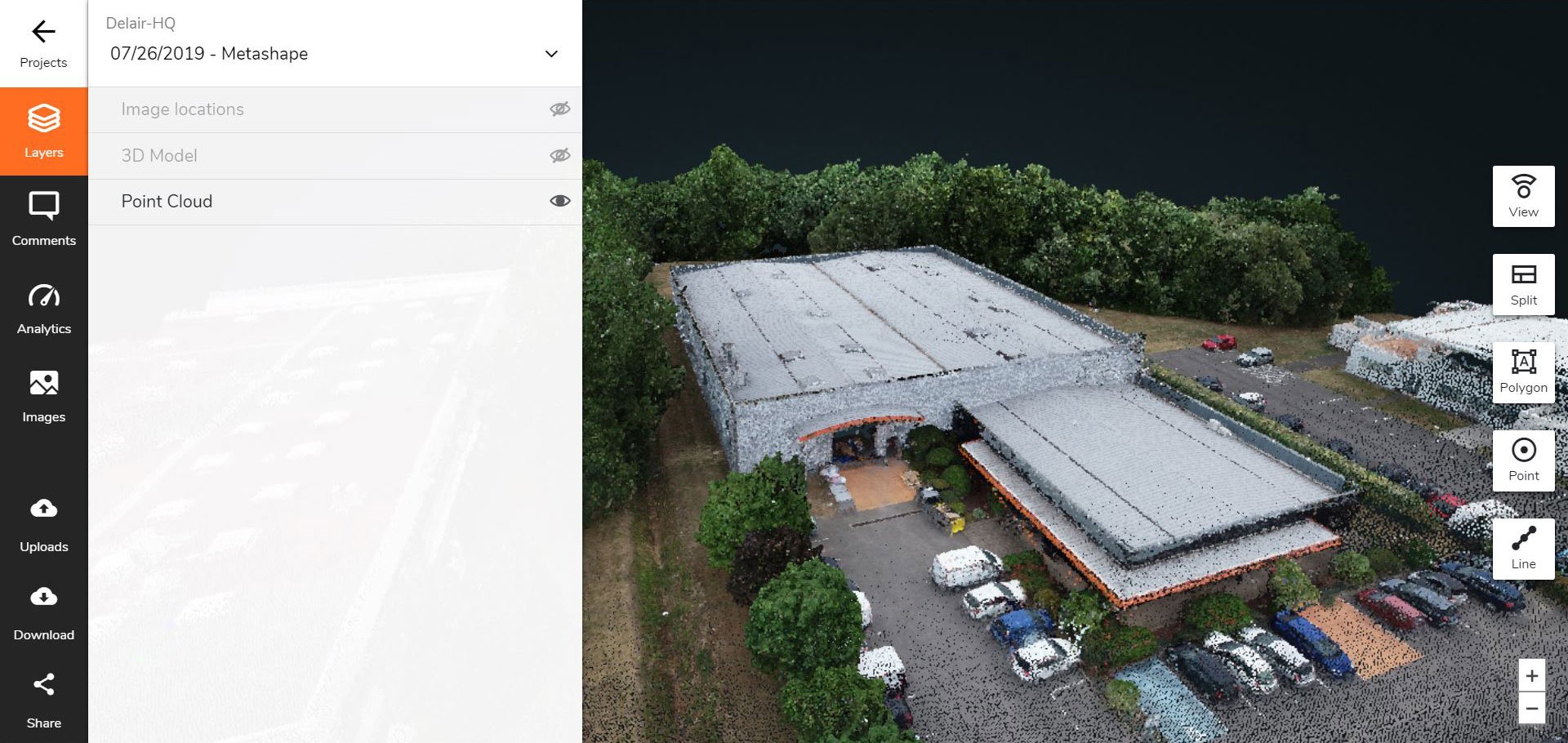 Then you can move on to measuring the business analytics you need for your specific industry or use case. You can use the analytics which come out-of-the-box (like stockpile volumes, haul roads, plant height and quantities, to name a few of the popular choices), or with the platform's open API and SDK, the sky's the limit – create whatever analytic your business needs to thrive.
Ready to give delair.ai a spin? Check out the platform and ask for a personalized demo today.